Map Unavailable
Date/Time
Date(s) - 10/19/2018 - 10/21/2018
All Day
Location
Pecomath Retreat Ctr
Categories
Hello Potomac TLTs!
The TLT Convention is coming up fast: October 19-21, 2018. This time it will be held at Pecometh Camp & Retreat on the Chester River near Centreville, Maryland. This is a beautiful venue for our convention with lots of room for outdoor activities.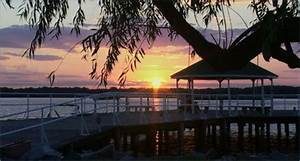 The bi-annual conventions are where our TLTs receive the required 6 hours of workshop instruction in their current track. They also get to interact with other TLTs who are proceeding through the same operational tasks. It is a wonderful time to get to know and support each other.
As usual, we have a new theme for the weekend, and we think that this one will be especially fun for the TLTs.
The cost to attendees will be $80 per person. We owe many thanks to the Potomac conference for subsidizing the event to make it more affordable.
We encourage you to go to your local church family for help making this training weekend possible for your TLTs. This is a good time to acquaint your congregation with the TLT program and why it's so important for our youth and for our church.
The TLTs themselves can help raise some of the funds to pay for their conventions. Perhaps they could personally save $10 a month toward the cost, put on fundraiser events, and/or solicit donations, etc. Let them be creative as they take on more responsibility for funding the conventions.
We will be sending out the registration forms for the convention soon.
Looking forward to seeing you soon!
Martha Kiger-Nelson
Head TLT Coordinator
Potomac Pathfinders
804/690-0570
mkigernelson@gmail.com
We have included several forms you will need to complete in order to attend.