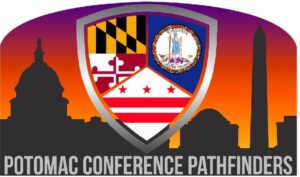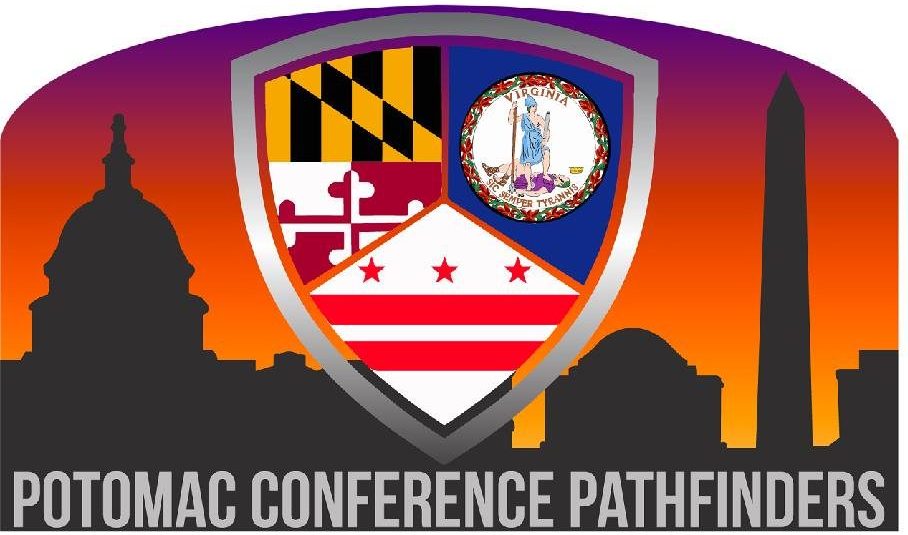 Welcome to the Potomac Pathfinder website.  We hope you find what you need here to make Pathfinder ministry "work" for you.
If you are a young person who is not a Pathfinder yet, we encourage you to find a local club to join.  If you are a young person who is already a Pathfinder, stay with us and help us grow.  If you are a Pathfinder staff person, parent, or pastor, thanks for all you do to make this ministry possible week in and week out.
Who is Potomac?
Potomac is a Seventh-day Adventist regional organization called a conference. We serve the Virginia churches, six Maryland counties, and the District of Columbia.
Who are Pathfinders?
Pathfinders are a worldwide organization of clubs sponsored by local Seventh-day Adventist congregations. Young people from any religious persuasion or walk of life are welcome to join the organization.
Who can Join?
Pathfinders is for young people in 5th grade (or its equivalent) through 10th grade (or its equivalent). 5th and 6th graders are often referred to as junior Pathfinders. 7th through 10th-grade participants are teen Pathfinders.
The Teen Leadership Training (TLT) program is an intentional training process for high school students (grades 9th – 12th ) who sense that they are interested in learning leadership skills through a mentorship and training process this walks them through all aspects of Pathfinder leadership.
Adults are welcome to participate in Pathfinders as staff leaders in various areas, enabling them to make a difference for young people, develop friendships with fellow staff, learn more about God's creation through exploring it with the young people, and improve their leadership skills through training and use. All adults participating in Pathfinders as staff leaders must receive child protection training and submit to a background check. Child Protection Program (pcsda.org)
Pastor Sherilyn O'Ffill
Potomac Pathfinder Leader 
sherilyno@pcsda.org
Nesco Lettsome Jr. 
Communications Specialty Coordinator Potomac.comm@gmail.com
Jeff Cooley
Executive Coordinator
jeff.cooley@jhuapl.edu
Amada Avalos Erdelyi
Head Area Coordinator
potomac_ac@yahoo.com