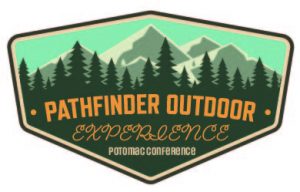 PATHFINDER OUTDOOR EXPERIENCE  (POeX) is an outdoor adventure for Pathfinders from Explorer and up to. The POeX program is designed to introduce Pathfinders to outdoor activities they might not get a chance to experience otherwise.
Check out our YouTube Channel to learn how to prepare for your next POeX adventure.
2019-2020 Events
October 10-13, 2019
Overnight Backpack Trip
Experience hiking 8-miles of the Appalachian Trail while carrying everything you need on your back.
Register by September 27, 2019
May 16, 2020
Old Rag Day Hike
10-mile loop hike up Virginia's iconic mountain with stunning 360-degree views of the valley below.
Information and registration coming soon
Summer 2020
Whitewater Rafting
Teamwork and heart-stopping adventure take center stage while battling whitewater rapids.
Information and registration coming soon
This site is under development.